Written by Christian A. | 03 June 2011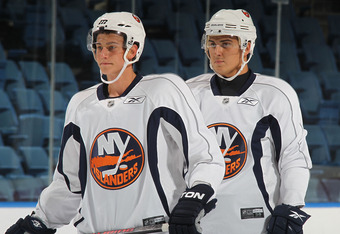 Kirill kabanov is on the move to Montreal after today's QMJHL Dispersal Draft. The 2010 3rd round Islanders draft pick was selected by the Montreal Junior this afternoon.
Kabanov had a redemption season this year for the Lewiston MAINEiacs, scoreing 11 goals 17 assist for 28 points in 37 games. His former team, the Lewiston MAINEiacs , were purchased by the QMJHL and then disbanded earlier this week.
He will join the Montreal Junior for the 2011-2012 season, baring he does not stay with the islanders after training camp, which itself is highly unlikely. The Junior are coming off a stellar 46-12-5 season where they finished first in the Telus Division and made it to the second round of the playoffs.